Entrepreneur
Average Salary $61,00
Entrepreneurs play a vital role in the growth of an economy, communities and the lives of individuals. Starting a business is more than just having a good idea. Successful entrepreneurs know how to use and apply fundamental business concepts to turn their ideas into thriving businesses. For those who have ever dreamed of making a business idea a reality, this pathway will help set them up for success to take their business dreams and bring them to the real world. Students will also gain several valuable industry certifications along the way and will be able to apply what they've learned to manage a business in their virtual internship experience. They'll also develop a business plan, test theories and concepts to see if they may work and refine their business processes.
Students enrolled in this career track will gain the necessary skills for an Entrepreneur, which will have the following responsibilities:
Create and maintain the overall marketing plan for their business
Manage the company's incoming calls, emails, visitors, and inquiries
Make outbound calls, respond to emails, and reschedule appointments as needed
Attend to clients and ensure customer satisfaction by introducing adjustments to products and services
Carry out the HR function for the business
Understand systems and processes to ensure departments grow as projected
Perform all other duties necessary for the organization to achieve its goals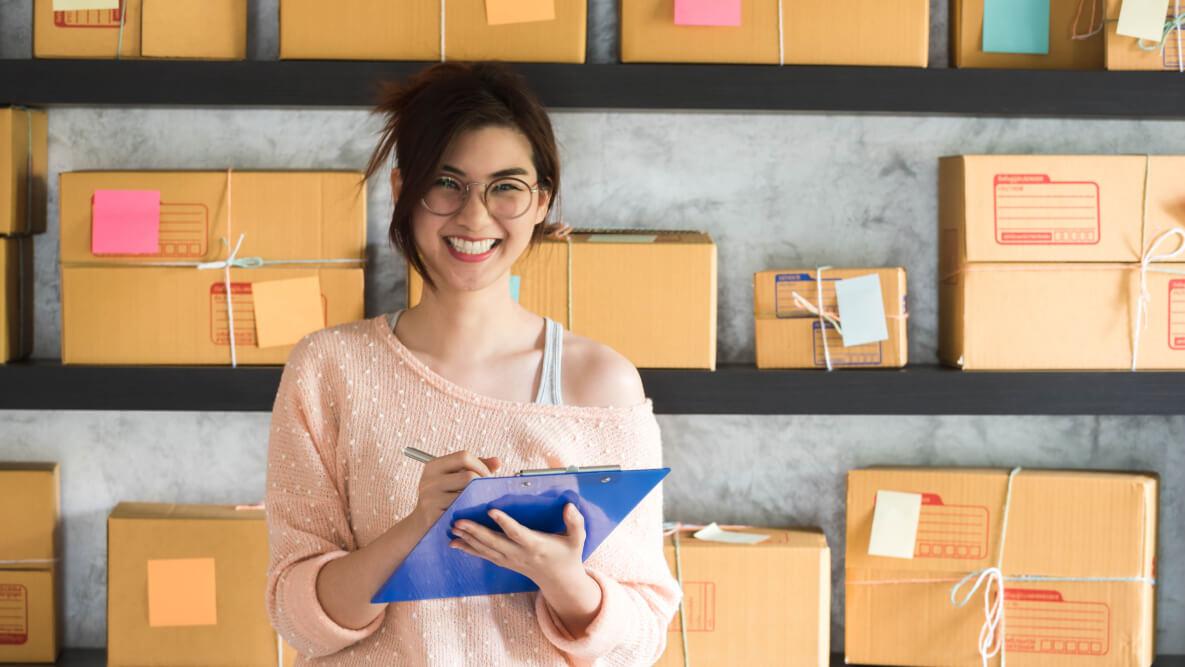 Section One

In this section, students will develop essential fundamental knowledge to help them pursue a career in business, finance, or marketing. First, students will explore different types of businesses and ownership forms, the impact of governments on business, and the marketing of goods and services. Next, students will learn the basics of business finance, including accounting, budgeting, and investing, and how to create a marketing strategy that promotes and attracts customers in order to sell a product or service. Lastly, students will learn about careers available in business and the important employability skills they'll need to land the job.
Preparation for the following Industry Certification:
Ask Fundamental Business Concepts
Section Two

In this section, students will learn how to use and apply fundamental business concepts to turn their ideas into thriving businesses. First students will explore topics such as identifying the best business structure, business functions and operations, finance, business laws, regulations, and more. Then, students will learn what it takes to make their dream a reality, exploring key parts of a business plan such as risk, hiring, pricing, marketing, and more.
Section Three

In this section, students will learn the skills needed to take their dream and transform it into a successful business. Students will explore generating ideas for qualifying opportunities, analyzing the market, and identifying skills for successful deployment. They will also learn the importance of effective workplace leadership and training while incorporating technological innovations to keep businesses competitive. Next students will continue generating business growth by applying strategies for success. Students will distinguish market segments, develop the appropriate market mix, brand their business, create a top-notch customer service environment, and calculate financial factors for the crucial first year- and every year after.
Preparation for the following Industry Certifications:
ASK Concepts of Entrepreneurship/Management
Entrepreneurship & Small Business (ESB)
NOCTI General Management (Pathway Assessment)
Section Four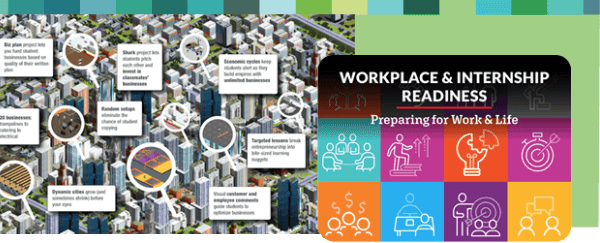 In this final section of their Career Ready Academy, students will participate in a virtual entrepreneurship internship program which will enable them to gain a better understanding of the workplace environment. They'll learn how to communicate with others, manage their time, work with a team, take initiative, set goals, problem-solve, and prepare for their first professional job experience.
Students will learn what it is like being an entrepreneur and have the opportunity to test and try concepts in a risk free simulated environment and experience and manage all aspects of creating their own business. Students will have 20 different business type options to choose from and will design and write a business plan for their entrepreneurial idea. They'll do market research, create their elevator pitch, and learn how to raise money to fund their business. They'll end their internship experience with an exciting end-of-year culminating project.
Already started high school?
Want to fast track and earn an industry certification? Contact our Academic Advisor to build a customized educational plan today!