Hotel Manager
Average Salary $59,929
A Hotel Manager is responsible for the day-to-day management of a hotel and its staff. Hotel Managers manage employees and plan, market, coordinate, and administer hotel services such as catering and facilities.
Students enrolled in this career track will gain the necessary skills for a Hotel Manager, which will have the following responsibilities:
Recruit, train, and supervise staff
Manage budgets
Maintain statistical and financial records
Plan maintenance work, events and room bookings
Handle customer complaints and queries
Promote and market the business
Ensure compliance with health and safety legislation and licensing laws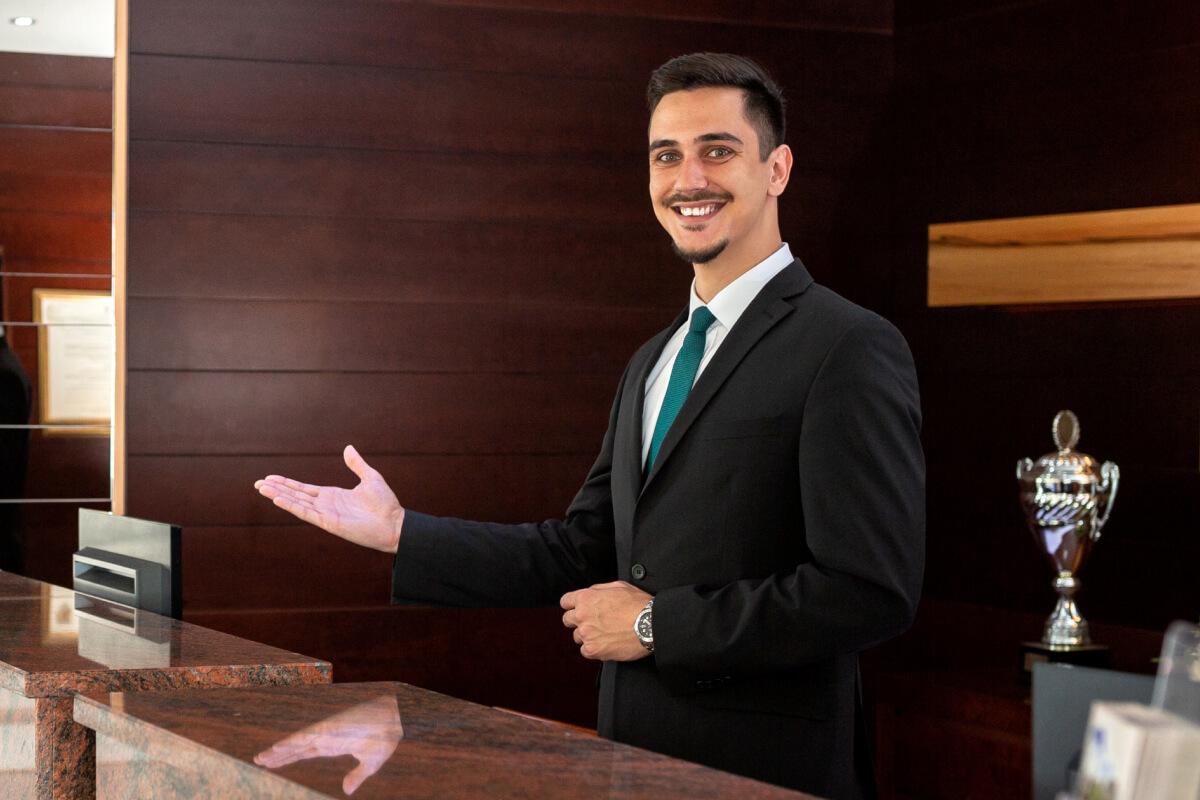 Section One

In this section, students will develop an understanding of world geography and how the world's various lands play a major role in dream travel destinations. First, students will learn how diverse people have physically influenced the world around them and how they, in turn, are changed by their surroundings. Then students will be introduced to the field of hospitality and will explore operating busy tourist locations, creating marketing around leisure and travel, spotting trends, planning events, and more.
Section Two

In this section, students will learn about the business of hospitality and the different types of hotel ownership and programs. First, students will explore the essential functions of a hotel from bookings, management systems, front and back of house operations, technologies, guest care, and more. Then, students will dig even deeper into these topics while expanding their understanding of management and leadership, how to handle emergencies, growth and sustainability, laws and ethics, careers in the industry, and more.
Preparation for the following Industry Certifications:
Hospitality Tourism and Management professional (CHTMP)
Section Three

In this section, students will continue to develop a well-rounded understanding of all aspects of the responsibilities of a manager. First, students will focus on communication in many forms- written, oral, graphic, and technological- in the workplace to enhance career options while learning how to address conflict and communicate with cultural competency. Then, students will turn their attention to guest safety in the form of food. Students will learn about food preparation safety, keeping workspaces and surfaces clean to prevent foodborne illness, and maintaining food safety compliance.
Preparation for the following Industry Certification:
Section Four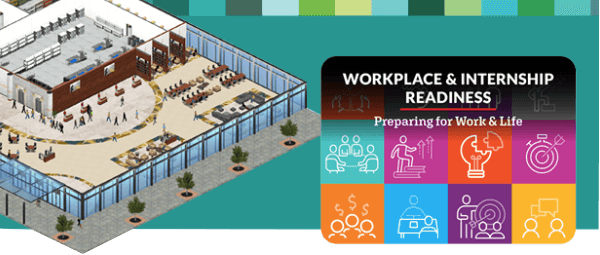 In this final section of their Career Ready Academy, students will participate in a virtual hotel internship program which will enable them to gain a better understanding of the workplace environment. They'll learn how to communicate with others, manage their time, work with a team, take initiative, set goals, problem-solve, and prepare for their first professional job experience.
Students will learn to make key decisions as the manager of their own full-service simulated hotel which was developed with the support of the J. Willard and Alice S. Marriott Foundation. Students will learn how to grow and manage their business. Students learn the fundamentals of hotel management including recruiting, hiring, employee supervision, and more. They'll end their internship experience with an exciting end-of-year culminating project.
Already started high school?
Want to fast track and earn an industry certification? Contact our Academic Advisor to build a customized educational plan today!